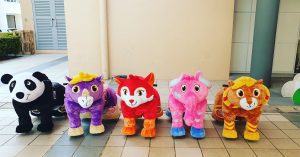 Now, you don't have to go shopping mall for this! We bring to your doorstep! Animal kiddy ride for your next party!
Those were the days! Remember the good old days where you ride those cars outside shopping malls at $0.20 per ride? Now you can have it for your events!
Range from Lambo, BMW, Mini cooper and more.
New drivers are welcome!

No driving experience require!
Note:
Minimum 3 cars

Battery operated

Adult supervision is require at all time