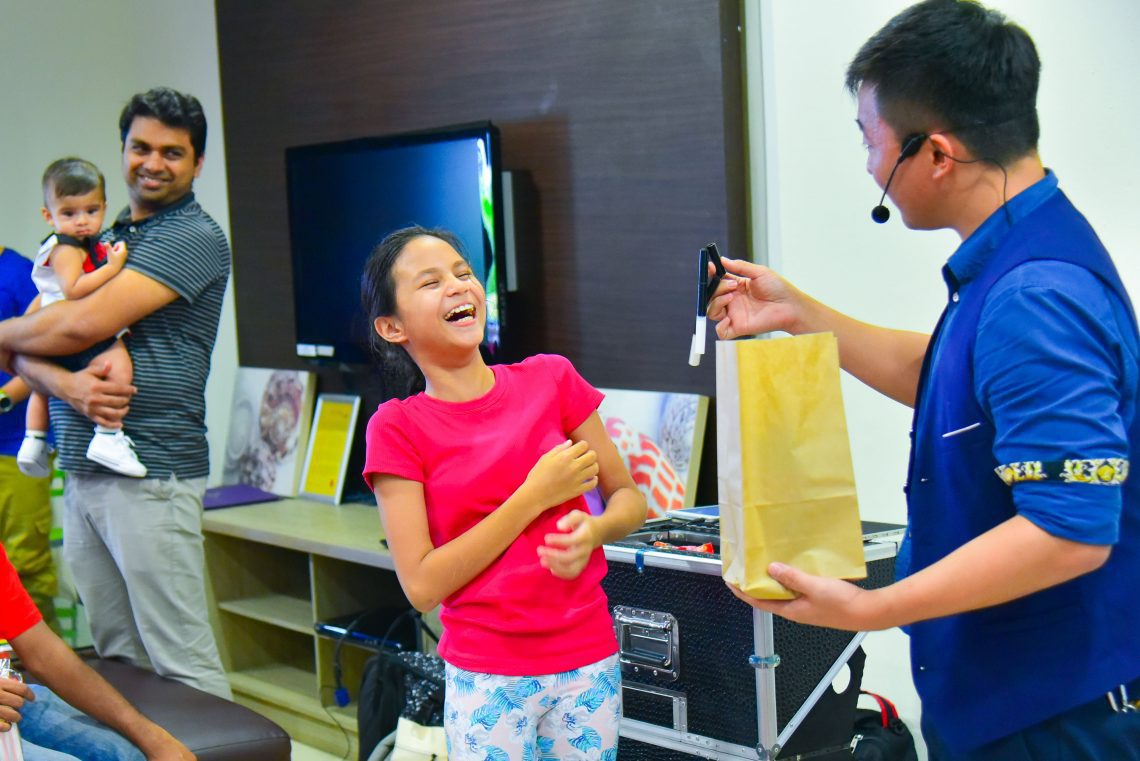 How much to hire a magician for children's party?
Magic show for kids birthday party is always the finale of a party. It plays a big part if the party is fun and entertaining or not.
However, do you know how much to hire a magician for your children's party?
The rate for a magician to perform for a birthday party will range from $250 – $350 for 30mins show.
Different magician will charge differently base on the following factors:

Awards: There goes without saying, awarding magician definitely will be on the higher end. Having them at your children's birthday party, you don't have to worry about the show will go bad. Is an insurance that you paid for.


Under pixelparty, we have 1 whole list of award winning magician for you!



Customisation: If you would like to customised the show according to your children's party theme or their preference, this will be the choice for you. Definitely a show that you most probably won't see in other birthday party.

Animal: Animal appearance definitely will bring atmosphere to the highest point! How many animal show have you seen in others party? I doubt not many.

Scale: Something more big scale and more amazing! we can bring the illusion to your party! Vanish animal, Flying tables, Suspension of the birthday star and many more.