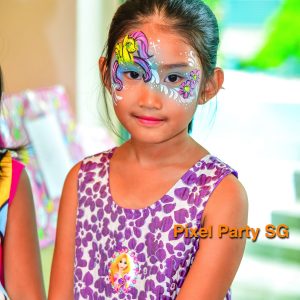 First hour : $150
Subsequent hour : $100
Not enough time to prepare a costume for the little ones?
No worries! Face painting is a fun way to dress up—no costume required! Watch how your wriggly, squirmy little child stays still while their face is transformed to their favourite cartoon character or even a creation of their own.
Does having a face-painter at your child's next party sound like the perfect thing to keep all those kids entertained? We certainly think so.
1 table, 2 chairs require