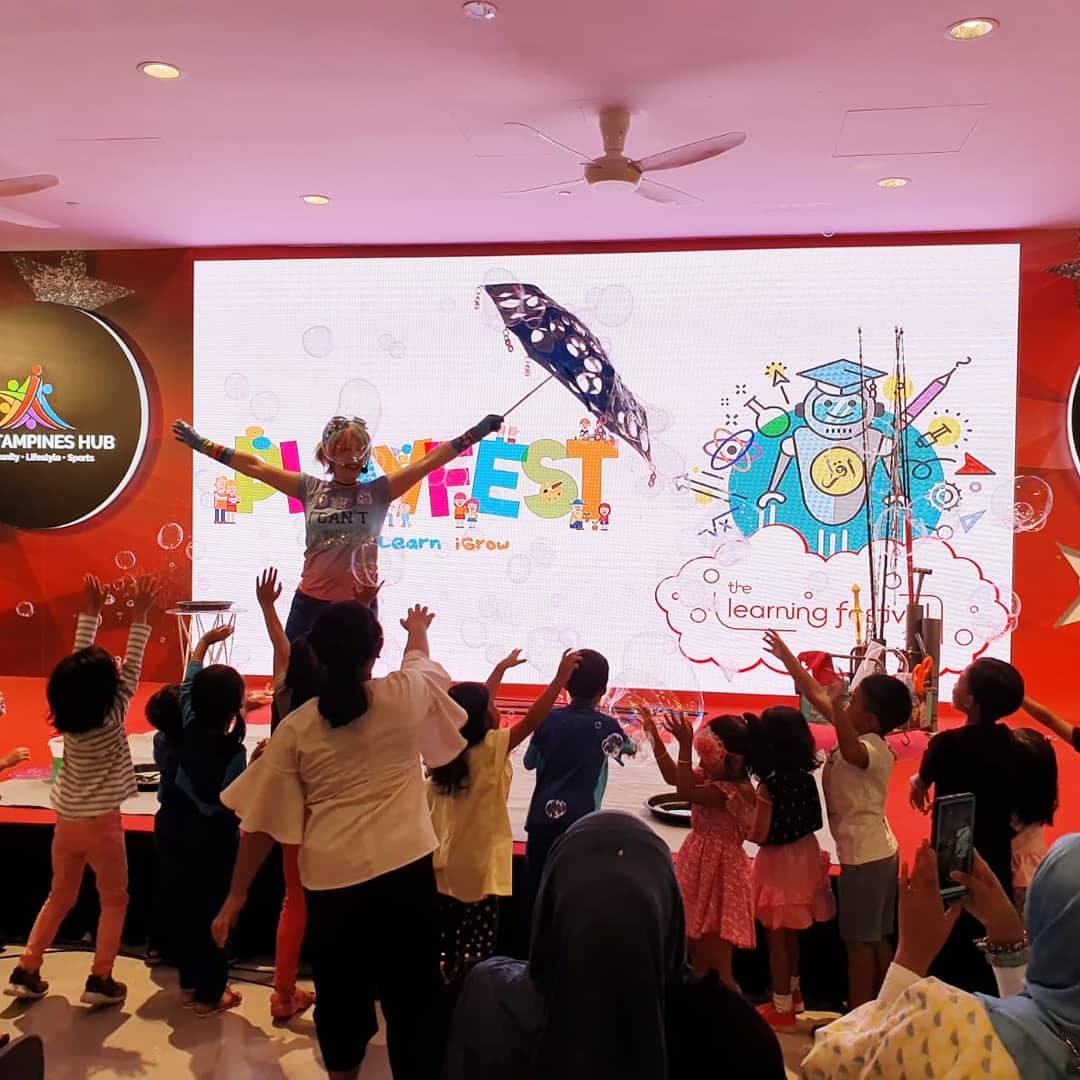 Kids just love bubble so much that they can play whole day!
In fact bubbles can be blown into many different size, pattern and designs. It will be eye opening and a whole new experience with bubbles for the kids! A 30mins fantasy bubble show filled with only bubbles!
One of the BEST bubble show for kids birthday party. Highly entertaining and engaging entertainment suitable for all ages!
Simply fill up the form for an unforgettable bubble experience!